I hear it all the time:
"Jonathan, my biggest account just went somewhere else, and we had to lay off three drivers. It hurts."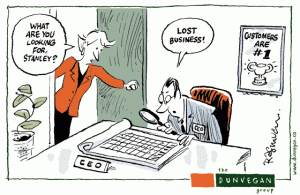 The Hidden Costs of Losing Customers
Losing customers is not only painful, it's also a much bigger loss than just the revenue.
SCORE, a national nonprofit think-tank for entrepreneurial education, tells us (http://tinyurl.com/o975jxg) the following about losing customers:
It costs about 5 times as much to attract a new customer as it does to keep an existing one.

Jonathan's suggestion:  Keep your current customers! It's cheaper!

The lowest-ranking employee in a business can lose more customers than can be gained by the highest-ranking employee.

Jonathan's suggestion:  When a customer leaves, find out why. Ask the hard questions.

If you make an effort to remedy customer's complaints, 82 to 95 percent of them will stay with you.

Jonathan's suggestion:  if someone takes the trouble to complain, take the trouble to listen and respond.  It takes time, but isn't it worth it to keep that customer's business? Of course it is – because more than 4 of 5 customers will stay if you try to help them. You might even get a grateful hug!
What To Do Right Now
If you are losing customers, you must take action.  What to do? Here are some things you can do today:
 1.  Swarm your customers with thoughtful service.
Here are some examples:
If your customers want online POD, give them online POD.
Invest in a TMS that will give your customers this kind of self-service help.  (Hint:  your phones will be quieter, too.)
If your customers want you to call ahead for a delivery, or every delivery, or every pickup and every delivery, just do it. (You might need better systems in place so that you don't keep forgetting to call ahead.)
You need a system in place where nothing falls through the cracks.
If you don't have this, someone else will, and your customer will go there.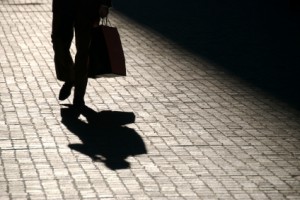 2.  Anticipate your customers' needs.
 (Don't wait for them to ask.)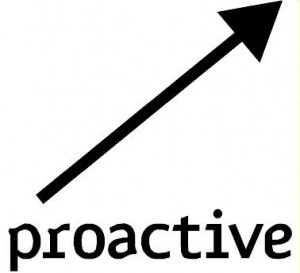 Some suggestions:
Ask your top 10 customers what they dream of when they are shipping freight.
See what you can do to make their dreams happen.
If you can justify raising your rates as a result, so much the better – everybody wins.
And finally: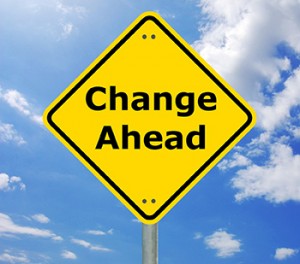 3.  Adapt your systems
to your customers' needs,
not the other way around.
You know the old joke:
        Everyone is all in favor of change,
        …. Until they have to change themselves.
If you are not set up to swarm your customers with thoughtfulness, another trucking company will be, and you will lose the business.
You may have to step out of your comfort zone to push through some needed changes with some of your stubborn employees.  ("We've always done it this way" ain't good enough when the world outside your dock doors is changing all the time.)
If you're losing customers, keep your head out of the sand!  If you are keeping your customers, let's make sure you can maintain that momentum. Either way, contact me at jmiller@jsysoftware.com or 630-517-0705 for a free consultation. We'll see what resources we can marshal in your favor.
Contact me today.
–Jonathan Miller
Editor, Local Trucking Blog